About Summit O&P
Patient-centered care is the hallmark of our practice.
Personalized Attention for Everyone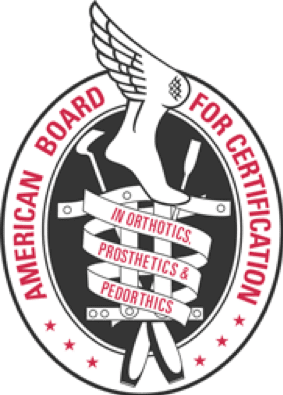 Summit Orthotics & Prosthetics, formerly known as Willamette Valley Orthopedics, has been home to thousands of individuals in need of custom-made prosthetic and orthotic solutions since 1979. Our company is locally owned and operated, employing only the most compassionate and skilled professionals in the industry.
At Summit, we use cutting edge technology to custom design, fabricate, and fit artificial limbs and orthotic devices according to the patient's needs.
Summit O&P is an ABC accredited facility and maintains the highest standards of practice.
Improving the Lives of Our Patients
Summit's goal is to provide patient centered care that will improve the lives of each and every patient who walks through our doors. The Summit staff joined this profession because they believe in this goal and desire to connect and collaborate with each patient in order to provide individualized care. Whether you're working with a certified clinician or a patient care representatives at the front desk, you will always receive timely customer service and quality patient centered care.
Who We Serve
Summit Orthotics & Prosthetics treats patients of all ages, from pediatrics to geriatrics. Summit has certified clinicians that have unique skill sets and specializations, making it possible to provide top-notch care to patients of all ages and those with a wide variety of needs.
Whether a child needs a cranial helmet or an adult needs a below the knee prosthesis –  we can help! From head to toe, Summit has you covered.
As part of our dedication to your health and well-being, we offer free initial consultations. We encourage you to involve your family, as they are essential members of your support team. We pride ourselves as supporting a family-centered care philosophy.
Proudly Serving our Veterans
Summit is contracted with the Department of Veteran Affairs to provide orthotic and prosthetic care. We proudly serve those who first served us.