Summit Orthotics
Creating custom orthotics for all ages and needs
Custom Orthotics, the Right Fit for You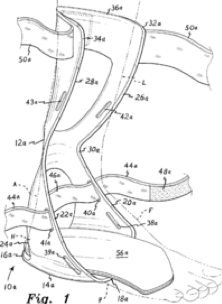 Summit Orthotics & Prosthetics provides custom and off-the-shelf upper and lower extremity orthotics.  We provide custom made orthotic foot inserts as well as custom shoe modifications.
Our custom carbon fiber braces are built in house to ensure quality and timely delivery. We also work with a variety of manufacturers to provide quality off the shelf braces to our patients to ensure quality and comfort.
Orthotics is a medical specialty that focuses on the design and application of orthoses. An orthosis is "an externally applied device used to modify the structural and functional characteristics of the neuromuscular and skeletal system."
Prescription orthotics are divided into two categories:
Functional Orthotics – are designed to control abnormal motion. They may be used to treat foot pain; they can also be used to treat injuries such as shin splints or tendinitis. Foot function can be improved by controlling excessive or unnecessary motion while standing, walking or running.

Accommodative Orthotics – are usually softer and meant to provide additional cushioning and support. They can be used to treat diabetic foot ulcers, painful calluses on the bottom of the foot, as well as many other foot conditions.
Custom carbon fiber braces are built in house at each of our 8 facilities.
An ankle foot orthosis/brace (AFO) is a brace that is externally applied and intended to control position and motion of ankle. AFO's are typically used to support weak limbs or to reposition the muscles in the right position. An AFO can also be used to  immobilize the ankle and lower leg in the presence of arthritis or fracture, and to correct foot drop, an AFO is also known as a foot-drop brace.